<hero description="The official wiki for the Pancakz Server; edited by you!" imagename="" cropposition=""></hero>Welcome to the official wiki for the Pancakz Server; edited by you. Here you can find any information you might need in relation to our servers, including major player and public builds. Keep in mind that this is a work in progress, so information may be lacking, or even non-existent.
Pancakz is owned by DalekShip (Liam) and Clebimebi (Claire). Feel free to give us a shout on the server; we're fairly active, and always happy to help.
Before you edit on the wiki, please read the following:
Users who do not comply will be banned, so read carefully.
This wiki IS:
A collection of information about our servers, players, and builds
A place to learn more about our community
This wiki IS NOT:
The official Minecraft wiki
Associated with Mojang in any way
Our official website (that's here)
A place to report issues or discuss things (see the forums instead)
A note about ads: install an ad blocker. Seriously, we hate them as much as you do, and wish they weren't there. We recommend installing AdBlock Plus, which automatically removes all ads from webpages.
Please tag articles where appropriate, and make sure that every article, when possible, links to another.
Latest activity
Photos and videos are a great way to add visuals to your wiki. Find videos about your topic by exploring Wikia's Video Library.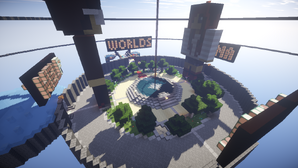 Ad blocker interference detected!
Wikia is a free-to-use site that makes money from advertising. We have a modified experience for viewers using ad blockers

Wikia is not accessible if you've made further modifications. Remove the custom ad blocker rule(s) and the page will load as expected.